Return to School Prepared with Professional Digital Printing Services
It's finally time for your return to school and you'll need the best printing services to help you turn in that final paper or project. Your local campus printing service is always on board to help you out in any way possible and will print the things you need fast. Moreover, having something physical in your hands is way more beneficial than submitting something digitally.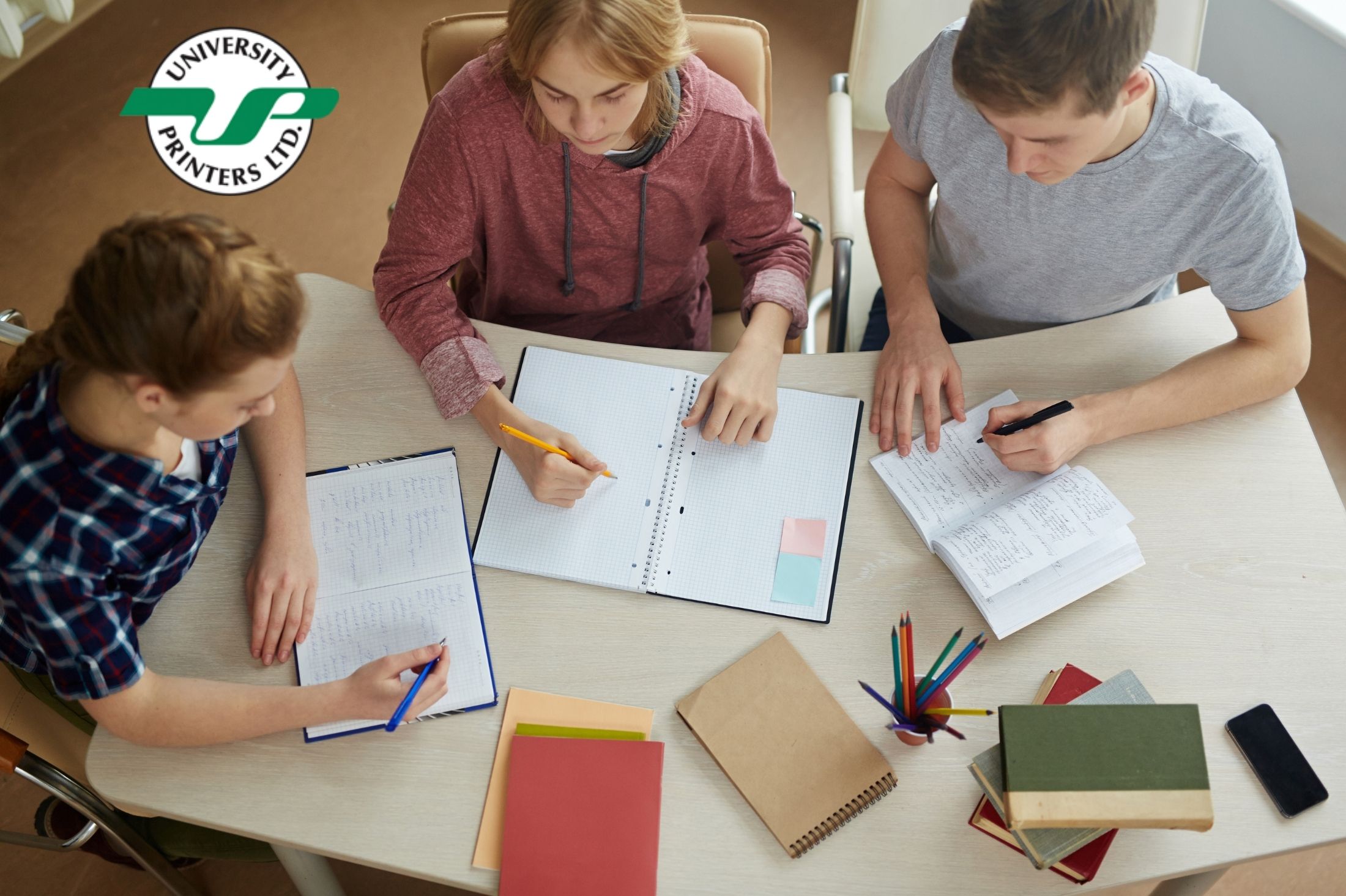 University Printers is an offset printing shop in Abbotsford that offers excellent printing services in Maple Ridge for students and educators alike. We have the knowledge and experience to detail the importance of printing students for students and the benefits of relying on us in a digital environment. We're ready to help out and convince you why we should be your top choice for on-campus printing services.
Importance of Printing Services for Students
Students need printing services on campus to help them out with their ongoing projects and papers, and no matter how digitally saturated our world has become, the quest for paper has always been in demand; this is because having something printed in a physical form can create stronger emotional connections - handing something physical in rather than submitting a digital file can be more rewarding for both students and professors. Get that positive interaction with people from your local printing shop and create lasting connections.
Printing services also heighten the value of the work or project you've completed as it makes it unique and adds value to the physicality of your project. In turn, this also leads to better student engagement and responsibility because of the way the physical colour of the print can appeal visually.
Lastly, having physically printed material can help you learn better than just having a digital file or page. By reading or handling the work of a printed page, you can retain more information easier and give you the flexibility to highlight or take notes better. Overall, students need printing services to help their work stand out and we'll do our best to help with that.
Benefits of Printing Projects in Digital Environments
Campus printing services like ours works by delivering fast and easy prints for students with friendly, reliable customer service. You can request a quote with us depending on your project or visit us for our offset and digital printing services. With regards to printing within digital environments, we'll make sure your file or page is perfectly printed off with our materials.
In addition to our excellent customer service, you'll also receive consistent quality of your works with the highest standards. We'll make sure all your materials and final projects are printed with your exact specifications. Additionally, if you find yourself rushing to submit or finish that last paper, you can be assured of our reliable delivery times to help print it off for you.
Another benefit to having a printing service on campus is that it puts less strain on other printers in the school. By limiting the use of multiple printers and relying on a service, you'll not only save yourself more time but also save energy to further reduce your carbon footprint. We can further incorporate the element of environmentally-friendly elements into your project to ensure that your carbon footprint stays low while your grades are high.
Find the Right Printing Services For Your Everyday Needs
University Printers can help you bring your final projects to life and are an overall important part of your school life. We're a family-owned independent business operating for over 30 years and can help deliver full-colour printing for a variety of offset and digital projects throughout the Metro Vancouver area. We'll help you meet your deadlines and provide amazing, affordable business to help you manage your budget.
School is in session! Call us now for any offset or digital printing projects at (604)-533-0053 and get an affordable for your project!