Pushing the Envelope with Unique Digital Prints for Your Project
They say that a letter is only as good as its package. At University Printers, we take that statement to heart and continually push the envelope with unique and crafted envelopes.
The right envelope is just as important as the message it contains. They tell the receiver who you are and express your personality even before the first word is even read. Our printing services in Maple Ridge understand the importance of picking out thoughtful envelopes and we can even help you design unique pieces that truly make an impression on the reader.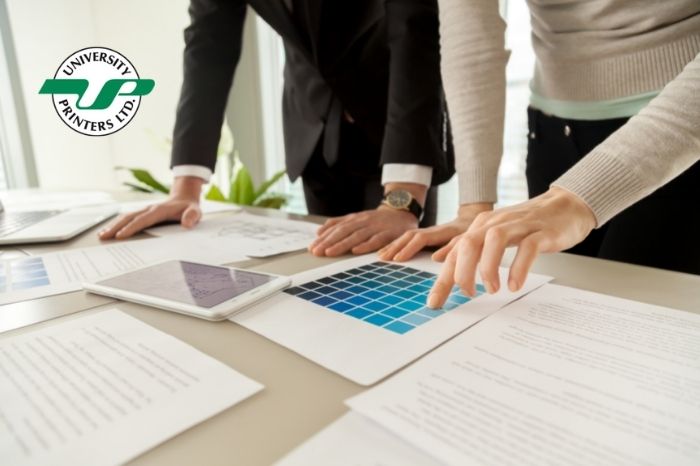 Alongside our full range of digital and offset printing services, we also offer digital fabric printing in Surrey that will elevate your special project. An envelope could be the first interaction with a potential customer, so it's vital to pick the right envelope for the job. In an increasingly digital world, envelopes have become of the highest importance, and that is why we're always available to assist you in designing and printing your one-of-a-kind envelope that will be sure to make a lasting impression.
Snail mail is making a comeback!
The classic appeal of direct mail has always been in demand, but in 2021 it has become a staple! Envelopes offer the edge over electronic email due to the personal approach that gives each reader an individual experience.
We have been your trusted printing shop for the last 30 years and we have seen thousands of projects leave our shop - all unique and highly crafted. Whatever your project entails, we can help you find the right envelope size, colour and print to truly WOW your recipients. After all, the best part of our job is seeing the smile on your face when the project is printed to your standards!
Use envelopes for all your special occasions
Who doesn't love to get a handwritten letter in the mail? Whatever the special occasion, ensure that you have the perfect envelope that will mesmerize the receiver! Here are some special occasions that can always be enhanced with a fantastic looking envelope:
Holidays
Birthdays
Wedding invitations
Graduations
Retirement
Congratulations
Give your customers a memorable mail experience
An attention-grabbing envelope will always have the advantage over a mass-sent email that has been directed towards thousands of other people. Envelopes that have well-implemented and thoughtful designs will have a much larger impact on a potential customer or a friendly reader than a duplicated e-mail that has been forwarded multiple times.
If you're a business owner and thinking of reaching a larger audience, choose the direct mail route. Here's why:
Sending direct mail is a great way to re-initiate contact with past customers. It's an effective tool to remind your clients that you care about how your business is perceived and is also a friendly reminder to use your services again.
Direct mail is a much more genuine approach than an e-mail, especially when the message is encased in a beautiful envelope. Your mail will seem customized to each individual reader that can form a tailored bond with potential clients.
Branded and printed envelopes look highly professional. If you are looking to impress with your post, choose a sleek envelope that details exactly who you are as a company. Boost your reputation by engaging with the customer right away!
Skip the e-mail & choose the timeless direct mail route with crafty envelope designs!
An eye-catching envelope will have readers taking a second look and being continually intrigued to read more. At University Printers, we will help you print your personalized envelopes in a variety of sizes and colours so you can truly make a lasting impression on the recipient.
Contact us for a quote today and experience high-definition print at your fingertips!