Offset vs. Screen Printing - Why the Offset Alternative is Superior for Your Project | Professional Printing Services in Abbotsford
You have worked tirelessly to ensure that your project is perfect. We're here to continue your road to success with high-definition printing for your special project.
Infuse your campaign or proposal with the most vibrant and high-quality it deserves. With so many printing options, it's easy to get lost in all the possibilities. We offer friendly and knowledgeable printing service in Maple Ridge, and want to take your project to the next level without confusing you with infinite printing alternatives.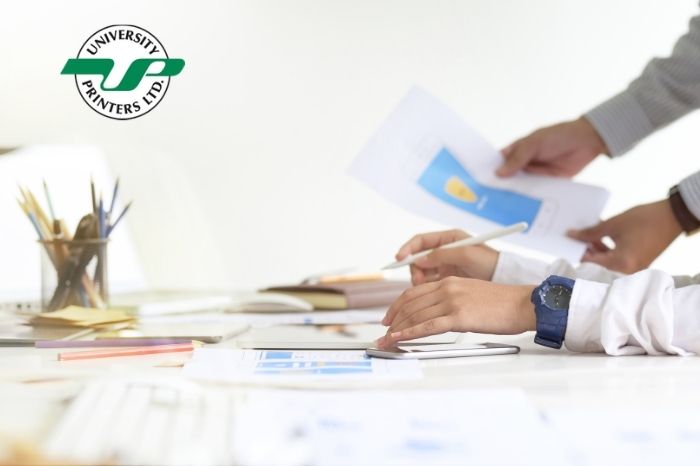 If you're looking for a reliable offset printing shop in Vancouver, you came to the right place! Recently, screen printing has been making a comeback, but it is better than the offset printing route? We don't think so! Let's take a look at both processes, cost and how offset printing can transform your desired vision with more superior quality than screen printing.
At University Printers, we are proud to stand behind our printing methods - whether it's pre-press, digital or offprinting. We consistently deliver the best quality projects and deliver the best printing services in Abbotsford and lower mainland Vancouver. You can trust us with your important project, whether it's due in an hour or next week, we go above your expectations to ensure you're happy with our work.
What's the difference between Offset and Screen Printing?
Offset printing is fantastic when you want to produce high-quality magazines, flyers, brochures and other visual publications in large quantities. Offset printing uses ink, instead of toner, creating a wildly realistic representation of the picture come to life.
Additionally, the ink does not crack when the paper is bent or folded and creates the best version of your project without any smudging or grainy details you have to squint to get the clearest image.
Screen printing has a rich history since the early 1900s and has gained tremendous popularity including printing on t-shirts, plastics, glass and metals. Screen printing uses a stencil, and it closely resembles the works of a stamp.
While screen printing has allowed millions of projects to come to life on various materials, it's hard to print delicate and complicated designs due to the limiting size of the mesh stencil. Additionally, if you're looking for high-quality prints of images, screen printing is not your best option to showcase your works.
What are the Pros and Cons of Screen and Offset Printing?
The versatility and quality of offset printing are superior to screen printing for numerous different reasons. Let's take a look at some of the pros and cons of each that can help you determine which method is best to enhance your projects.
Offset Printing Pros
Ink doesn't crack when folded or bent

Can produce at extremely high qualities

Consistent high image quality

Quick printing great for tight deadlines and urgent projects

Low cost
Offset Printing Cons
Screen Printing Pros
Works on a variety of different materials

Can withstand multiple different washes and uses
Screen Printing Cons
So what's the verdict? Offset printing is the better alternative, in terms of cost, quality and quick turnaround time. While screen printing has some valuable pros, it's just not worth investing your time and money into a design that can be better produced by offset printing.
Our Offset Printing Shop in Vancouver Can Help You Bring Your Dream Vision to Life and Under Budget
If you're looking for a vibrant, solid and permanent colour definition for your project, choose the experts that have been in the printing business for the last 30 years.
Contact us for a quote today or to speak with our friendly and knowledgeable staff about your best printing options for your next design.