The Journey From Design to Print: Everything You Must Know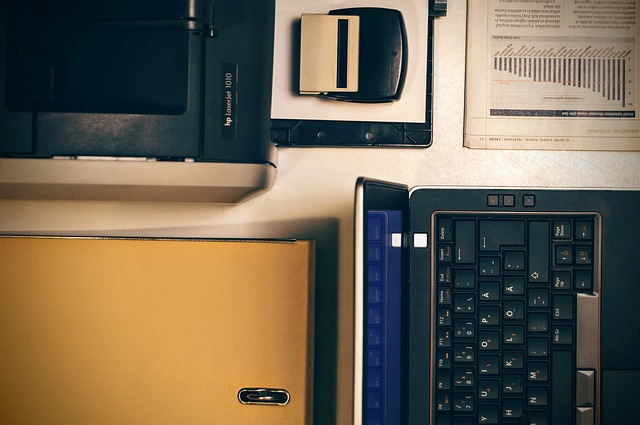 The devil's in the detail, wouldn't you agree?
Your project's graphic materials and printed documents are a key part of your promotional strategy. Colours, font choices, ink coverages, borders, and more go into making a decision; the right one. These attentions are what engage your customers and build a lasting impression of your brand.
It's easy to see why any design and print job can't be taken lightly. Going from idea to screen and from screen to a page is a complex journey, and often rife with revisions. Since first impressions last a lifetime, it's important that all your graphic elements are consistent and embody the story you wish to tell.
University Printers is a printing services company in Langley that is dedicated to doing just that. We have over 30 years of expertise in design and print jobs, and we deliver to your expectations without breaking your budget.
In this article, we explore the essentials of good design and print job and help you decide exactly what your project is calling out for.
GRAPHIC DESIGN
Graphic design is an art unto itself; one that relies on visual media to communicate the company's message. What is the work of a graphic designer? To optimize the user's experience, graphic designers will often use a mix of typography, page layouts, and visual hierarchies to achieve the desired outcome.
What colours attract people's attention? Any good graphic designer will have a strong understanding of colour theories and which choices best reflect the business. For instance, banking and other white-collar businesses often use cool tones (like blue) to convey a sense of professionalism and prestige, whereas red is used for notification or alert messages to attract the user's attention.
Why are fonts so important? Fonts add a great deal of value to the design. Font choices have to reflect the same tone as the rest of the visuals (sans-serif fonts are used to convey happiness or excitement). As you shape the user's emotions with each graphic element, you can subsequently take them from the landing page to the call to action and elicit the desired result from them.
What rules must a graphic designer follow? User psychology is a large part of the graphic design paradigm. Certain aspects that a designer should bear in mind when designing a company's logo, business cards, brochures, letterheads, envelopes, note pads, are;
Another common question we get asked is; How much does a graphic designer charge for a logo? The estimated cost of a simple design could be about $100. Freelance designers charge anywhere between $15 to $200 per hour depending on their expertise.
At University Printers, our graphic designer creates high-quality corporate images that exceed your standards. We don't rest until you're satisfied with the result. You can be assured of getting the most affordable services that keep you well within your budget.
DIGITAL PRINTING
What is digital printing? Digital printing involves printing digital images directly on a range of media substrates, that is to say, it doesn't require a printing plate as offset printing does. PDFs and other such online formats are transported to the digital printing press to be printed on photo paper, fabric, synthetics, cardstock, etc.
What is the difference between screen printing and digital printing? Traditional screen printing is an older process that uses a stencil to apply the different layers of ink onto the surface. Each colour is layered on with a different stencil one after the other. The combined outcome is what gives the artwork the desired effect.
This technique is suited for those projects that call for a great level of vibrancy as the ink applied is thicker than digital printing, therefore, the outcome is bright and eye-catching.
Digital printing is a process that was created much later (circa 1990) and involves the artwork getting processed by the computer, after which it is printed directly on the product. This technique is suited for those projects that call for a great level of detail.
OFFSET PRINTING
Now that we've understood the nuances of digital printing, let's answer the most pressing question; What is offset printing vs digital printing? Offset printing makes use of aluminum plates to transfer a design onto a rubber layer, after which that design is rolled onto a sheet of paper. The name "offset" stems from the fact that the ink isn't applied directly onto the paper.
It's important to note that, with offset technologies, larger quantities can be processed with a crisp and clean finish, as well as with accurate colour reproduction. This is owing to the fact that offset printers do take a little while to set up but they function very efficiently once they are up and running.
Coming to digital printing, this technology does not make use of plates as offset printing does. It might, however, incorporate toners or large printers that do not require liquid ink. This method is ideal when smaller quantities are called for (30 greeting cards or 200 flyers).
Another important point to note is that this technology allows for variable elements, meaning if you want each individual piece to reflect a unique name, number, or address, digital printing is your wingman. Offset, alternatively, isn't particularly flexible in this regard.
This begs the question; Is digital printing more expensive than offset printing? Offset printing is more expensive than digital printing owing to the fact that the printer requires significantly more time to set up and more material to produce the final outcome.
Do You Need a Design and Printing Job Done Right?
You've come to the right place!
University Printers has 30 years of experience in the graphic and printing industry, and we offer a wide range of design and printing services. We meet strict deadlines and provide the most cost-effective services no matter how demanding your project might be.
What do we do? Business cards, letterheads, company logos, envelopes, notepads, brochures and more!
Contact us for a quick quote and learn how we can take your designs and prints to the next level!